For any nature lover the opportunity to visit Africa and experience the majesty of the unspoiled wilderness that has made the continent into one of the favorite tourist destinations for those want to connect with the natural world. However all to often marketing efforts are aimed at couples, or newlyweds who are after the trip of a lifetime.
There is nothing wrong with this approach, a trip to Africa will be an unforgettable experience and what way to better start married life than to wonder at the beauty and majesty of Africa.
However, what about those families with young children who also want to experience the delight of unspoiled nature?
For those family units there is great news there are some spectacular lodges that will go that extra mile to ensure that even the youngest of children will be able to share in the beauty and delight that is Africa at her finest.
SO if you are looking for a child friendly safari experience in Africa - what are some of the best lodges that should be on your radar?
1. Kwandwe Ecca Lodge- South Africa.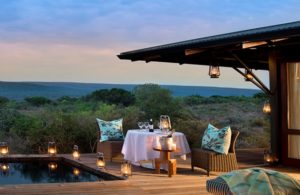 If you want to spend some quality time outdoors in the bushveld of South Africa then the lodges at this destination are ideal - for you and the kids. With 54,000 acres to explore and home to all of Africa's Big Five - this is a place of wonder for young and old alike. And the Ecca Lodge has not skimped on attractions for the little ones. this is a place that will encourage exploration, wonder and imagination.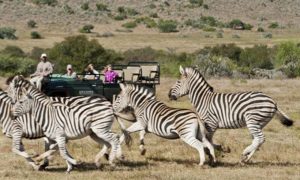 The 'Hooves and Stripes' tour will expose kids to some of the less fierce of Africa's wildlife such as giraffes and Zebra. Fishing trips - with a highly experienced ranger and an exploration of insects in the area as well as face painting and an exploration of just what being a responsible eco aware person are all about mean that the kids will come away excited and enlightened.
2.The Ant's Nest, Waterberg- South Africa.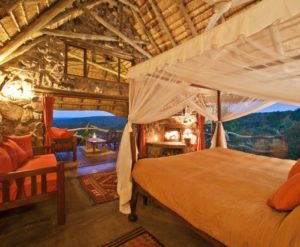 Situated in a malaria free zone (and that's important for those who have very young kids accompanying them) this lodge is not only beautiful but an absolutely ideal venue for families.
This lodge can be found in a private game reserve which is packed to the brim with animals such as Rhino, Wildebeest, Antelope, Giraffe and Zebra.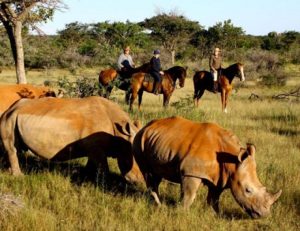 This is one of those lodges that takes its responsibility to educate kids - while still allowing them to have fun very seriously.
Reptile talks, tracking excursions, game drives tailored for little ones and horse riding / pony riding are only the tip of the iceberg And it's refreshing to know that the staff are extra accommodating about meals - kids will be taken care of by having those meal times shifted around if required - and PJ's are welcome in the dining areas.
3. The Mara Intrepids Camp - Kenya.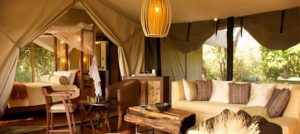 This camp is situated in one of the richest natural areas of the African continent. Kids will be enthralled by the fact that they get to live in a luxury tent (although that doesn't really do the accommodation justice).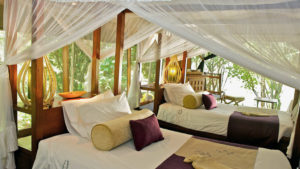 In the Maasai Mara National Reserve the younger members of the family will be taken under the wing of highly experienced Maasai guides and naturalists who are delighted to host little ones ones in talks about the beauty and splendor of the African bush and how to survive in an often hostile environment.
These are only a few examples of the sorts of lodges that are out there waiting with open arms to welcome families who are accompanied by children of all ages. Book your trip to the Mother Continent today.
Read more link text